About EEG Expert
Without the following companies and the dedicated individuals behind them, Expert would not be possible. Thank you!
Partner Companies
USA
- EEG Info USA »www.eeginfo.com
- Somatic Vision »www.somaticvision.com
Europe
- EEG Info Europe »www.eeginfo-europe.com
- Find a provider »www.eeginfo-europe.com/nc/neurofeedback/find-a-provider.html
- Products »www.eeginfo-europe.com/neurofeedback/products.html
Germany
- EEG Info Germany »www.eeginfo-neurofeedback.de
- Therapeuten-Suche »www.eeginfo-neurofeedback.de/nc/neurofeedback/therapeuten-suche.html
EEG EXPERT SYSTEM HEALTH
Special News
EEG Expert supports the Veterans Administration.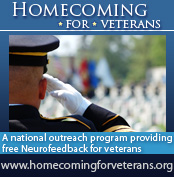 Credits
Salem for selected images www.eeg-neurofeedback.de www.eeg-neurofeedback.de
Chartdirector www.advsofteng.com
GenericDB, a great database web interfacing tool!
CSS tipps from E. Aligam at www.styleshout.com
SFimageresizer component
FTP Voyager, secure SSL FTP
Andrey Ushakov - Fotolia.com, © ktsdesign - Fotolia.com © Konstantinos Kokkinis - Fotolia.com © charles taylor - Fotolia.com
Phone Icons from cemagraphics, License: Creative Commons Attribution 3.0, Commercial usage:Allowed, cemagraphics.deviantart.com
We use ABCpdf to create our high quality multipaged color reports in PDF.
Visit WebSupergoo at www.websupergoo.com.


Salem, Statdsteinach, Franken, Germany
Susy Schmid, Switzerland
Martijn Arns, Brainquiry, The Nederlands
Special Thanks
Special Thanks to the Team and Partners of EEG Info. Visit them at www.eeginfo.com, www.eeginfo.ch and SomaticVision.com.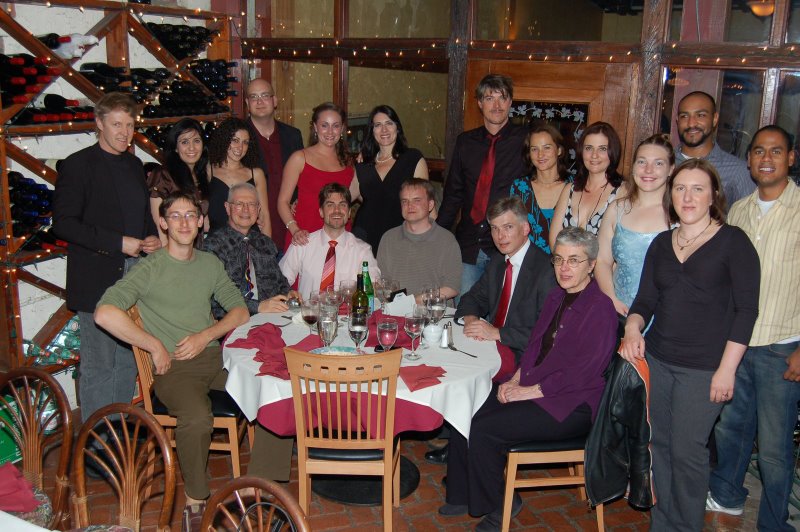 contributors

Marco Versace, M.S.
From 1992 to 1996 Marco started his career working as a software designer and project leader for Dr. Sterman at the Veterans Administration in California, associated with UCLA and NASA. Marco created many of the games for a company founded by Sue and Siegfried Othmer and Ed Dillingham.
With Kurt, he cofounded EEG Expert.
In the past 10 years he has combined his passion for the Internet with the exciting field of Neurofeedback with many professional projects.

Born in Los Angeles in 1966, Marco Versace studied Physics at the University of Heidelberg in Germany, and received his Masters Degree in Physics / Laserphysics from the University of Hamburg in Germany (TUHH).
»




Susan F. Othmer, B.A., BCIAC
Susan Othmer is Clinical Director of the EEG Institute, which is the clinical arm of The Brian Othmer Foundation. She has been involved in clinical research and the development of EEG biofeedback protocols since 1988. She teaches professional training courses in EEG biofeedback monthly, and presents clinical research findings in professional forums.
FORMAL EDUCATION

1962-1966 Cornell University, Ithaca, NY; B.A., Physics major, magna cum laude and
with distinction in all subjects. Selected to Phi Beta Kappa.
1966-1970 Cornell University, Ithaca, NY; Ph.D. Candidate in Neurobiology and
Behavior with minors in Biochemistry and Physical Biology.
1970-1971 UCLA Brain Research Institute, Los Angeles, CA
Continued Ph.D. thesis work

CERTIFICATIONS
Certified Biofeedback Practitioner
Certified Neurofeedback Practitioner
Biofeedback Certification Institute of America
Biofeedback Society of California
»Email Susan Othmer




Kurt Othmer, B.A.
As a University Scholar in the Davidson Honors Program at the University of Montana in Missoula Montana, Kurt received his Bachelor of Arts in Psychology in 1998 with a minor in music, and his Bachelor of Arts in Economics in 1999.
During his time at The University of Montana, he worked as the Business Manager and subsequently as the General Manager of the College Radio Station KBGA.
Most recently, he is the creator, and current president of EEG Info, a leading supplier of Neurofeedback equipment, training and professional resources.
With Marco Versace, he cofounded EEG Expert in 2002.
»




Siegfried Othmer, Ph.D.
http://www.brianothmer.org/siegfriedcv.htm
Since 1988, Siegfried Othmer has been engaged in research and the management of the clinical applications of EEG biofeedback through EEG Spectrum, Inc., as its president and more recently as Chief Scientist of EEG Spectrum International and of the EEG Institute. He provides training for professionals in EEG biofeedback, and presents research findings in professional forums. Since 1985, he has been involved in the development of computerized instrumentation to provide EEG biofeedback training.
FORMAL EDUCATION

Cornell University, Ithaca, New York; 1962-1970; received Ph.D. in experimental physics, with minors in theoretical physics and mathematics; received Danforth Fellowship and teaching assistantship.

Virginia Polytechnic Institute and State University, Blacksburg, Virginia; 1957-1962; received B.S. in physics; received First Honors, School of Science and General Studies; Co-op student at Oak Ridge National Laboratory, Solid State Physics Division. Was selected to Phi Kappa Phi, as well as to the leadership honorary, ODK; the debating honorary, TKA; the journalism honorary, PDE; the physics honorary, SPS; and the YMCA honorary, Golden Triangle. Served as president of the college YMCA for two years, and as the President of the Southern Area of Student YMCAs for one year. Was selected to Who's Who in American Colleges and Universities.
»Email Dr. Othmer



LINKS
EEG Info USA http://www.eeginfo.com
EEG Research http://www.eegresearch.com
Center for Psychosocial Support of Adult Children Greece www.kepsype-nevroanadrasi.gr